Edgewater Hall is a Staten Island landmark that boasts a rich history. Built in 1876, Edgewater Hall is located at 691 Bay Street. It was built as the original location of Staten Island Savings Bank and was later used as a speakeasy frequented by the Vanderbilts and Barrymores during the Prohibition Era.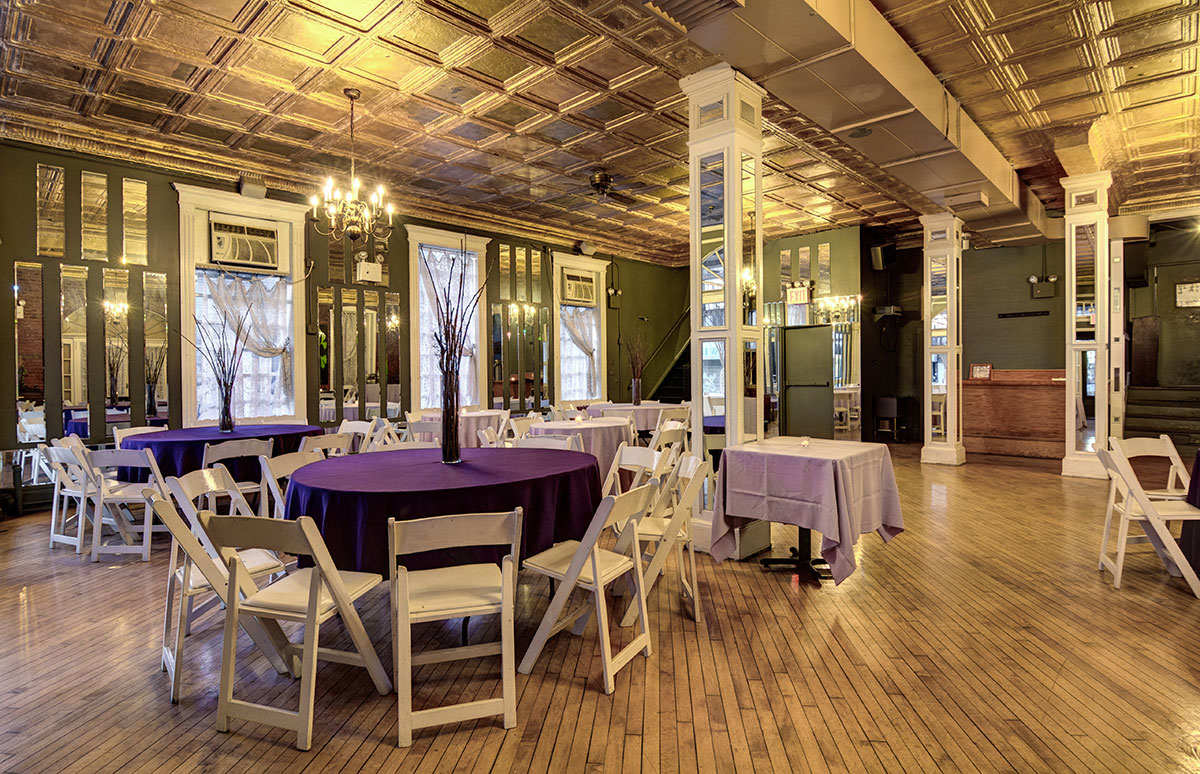 The main hall of the three story Victorian building features tin ceilings, exposed brick walls, authentic French doors and windows, a glass-enclosed porch, and solid oak floors. The second and third floors are contemporary Manhattan style lofts with a comfortable yet unique feel and great views of the Verrazano Bridge.
 The Most Historic Catering Hall in Staten Island
Edgewater Hall additionally features bank vaults, high tin ceilings, industrial hallways and several industrial lofts that are 2500 square feet apiece. Overall, Edgewater Hall has four floors and a total of over 15,000 square feet, including rooftop and patio space for outdoor filming.
Cellar – Home to Dock Street Underground, this space features bank vault, brick arches, 27 foot antique bar and full kitchen
First Floor – Victorian ballroom features include maple floors, exposed brick, tin ceiling, detailed woodwork and chandeliers
Second and Third Floors – Industrial 2500 sq. ft. lofts include bridge & water views, exposed brick walls, outdoor deck, domes and high tin ceilings
Rick's Café – Exposed brick walls, outdoor patio with koi pond, elegant dining room
Take a virtual tour:
First Floor
Second Floor
Third Floor
Edgewater Hall as a Film Location
Edgewater Hall has been used as a setting for celebrity music videos and both independent and mainstream films. Scenes for movies School of Rock, Staten Island, Sleepwalk With Me, and Brooklyn's Finest (produced and starring Ethan Hawke) were shot here.
For information in using Edgewater Hall as a film location, click here.
For Booking
If you're interested in booking a party or event at Edgewater Hall, please call us at (718) 720-0900 or fill out the contact form below: