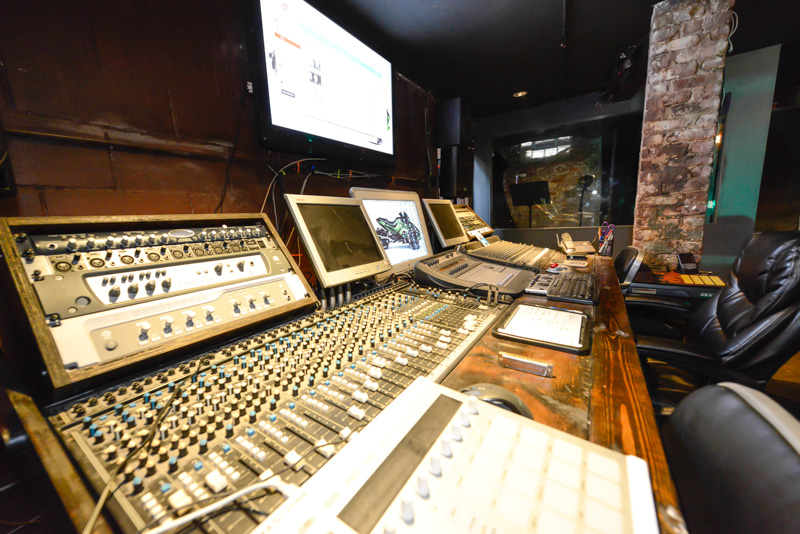 Staten Island Recording Studio: Your In-House Studio for Professional Soundtrack Production
At Staten Island Film Locations, we understand the vital role of sound in film production. That's why we offer exceptional soundtrack creation services through our on-site Staten Island Recording Studio at Dock Street, located in the historic Edgewater Hall. Catering to a range of audio needs from soundtrack composition to sound effects recording, our studio is equipped to enhance your film project. Learn more about the studio.
Comprehensive Audio Services for Film Projects
Original Music and Soundtrack Production: In partnership with Dock Street Records, we provide original music for your film, featuring artists like CIA, Ettore, Doc Boy, Hanz On, Kacy V, Julia Claire, and more. Listen to samples here.
Voiceover and Podcast Recording: Ideal for voiceover work and podcast recordings to promote your projects. Our studio offers a conducive environment for clear and quality audio recording.
Live Instrument Recording: Access to live instruments and skilled musicians for a rich and authentic sound experience in your film's audio.
Full-Service Digital & Analog Recording, Mixing, and Mastering: Whether it's Hip Hop, R&B, Pop, Blues, Reggae, EDM, or Rock, our studio is versatile to handle various genres with professional expertise.
Why Choose Our Studio for Your Film's Soundtrack?
Staten Island Recording Studio at Dock Street is not just a recording space; it's a creative hub where artists and engineers collaborate to bring your auditory vision to life. Our team guides you through every step, from beat picking and song arrangement to the final mix. New artists are always welcome, and we ensure a supportive environment for all projects, regardless of the production stage.