Stephen Baldwin Stars In Indie Film Tapestry Shot at Edgewater Hall. Set to be released December 2014 Tapestry staring Stephen Baldin, Burt Young and Tina Louise was filmed yesterday at our very own Edgwater Hall located at 691 Bay St. Staten Island, NY. The cast enjoyed delicious lunch catered by Chef Louis.
Tapestry is based on a story by newcomer Rob DePalo. The screenplay was written by DePalo and Kushner.  Kushner and Yacovone will produce. Starring opposite Baldwin, Young, and Louise is newcomer Kika Maghaeles, who just wrapped Shemie Reut's City of Gold.
Baldin will also serve as Executive producer. As he states "After 25 years in the film business, the projects I choose now must motivate me on a creative level that inspires and elevates my sense of art and spirit. It is my privilege to work on Ken Kushner's "Tapestry", a film will challenge and excite me.
Director  Ken Kushner says "Tapestry is a unique film which takes a refreshing approach to the universal subjects of spirituality, intelligent design, the universe, mankind and ancestral connectivity. The film doesn't preach, rather it delivers universal messages in a subtle way through story of Ryan Goodway (played by Baldwin); an ordinary man in the throne of harrowing times.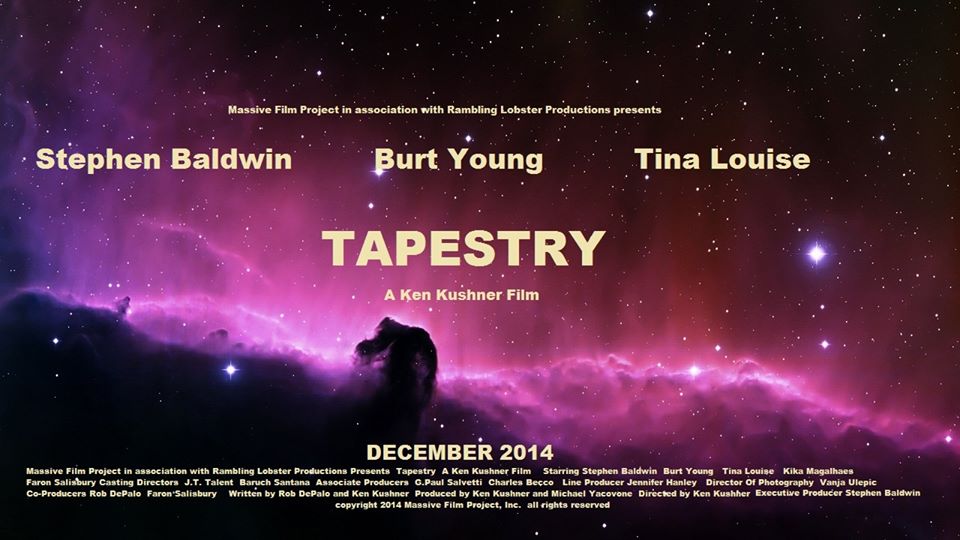 Massive Film Project is the production company run by indie filmmaker / attorney Ken Kushner. The company was launched after Kushner completed producing work on 50 Cent's "Before I Self Destruct". The company currently has five feature films in the works ("One Blood", "When the Devil Comes", "City of Gold", "The Psychotics", and "Tapestry") as well as two television series in development ("The Psychotics" and "320 Jay Street"). Massive Film Project specializes in producing small projects, taking them from concept to distribution.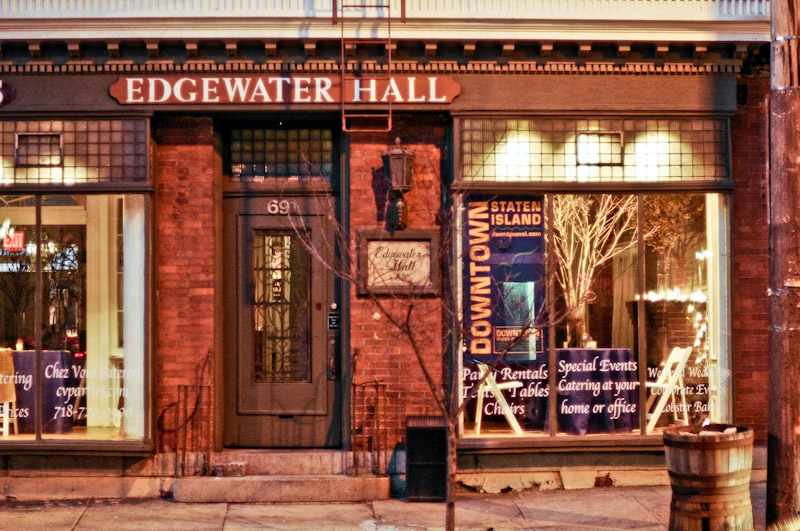 Edgewater Hall is known for being one of the hottest filming locations spots on Staten Island. In the last few weeks some of the shoots include The Most Violent Year, "True To Life" and Gia Bell videos by Monstar Productions. Next year, Hanz On Music will be shooting the video for Method's Man upcoming album The Meth Lab
For details on pricing and bookings for Edgewater Hall please give us a call today at (718)-720-0900