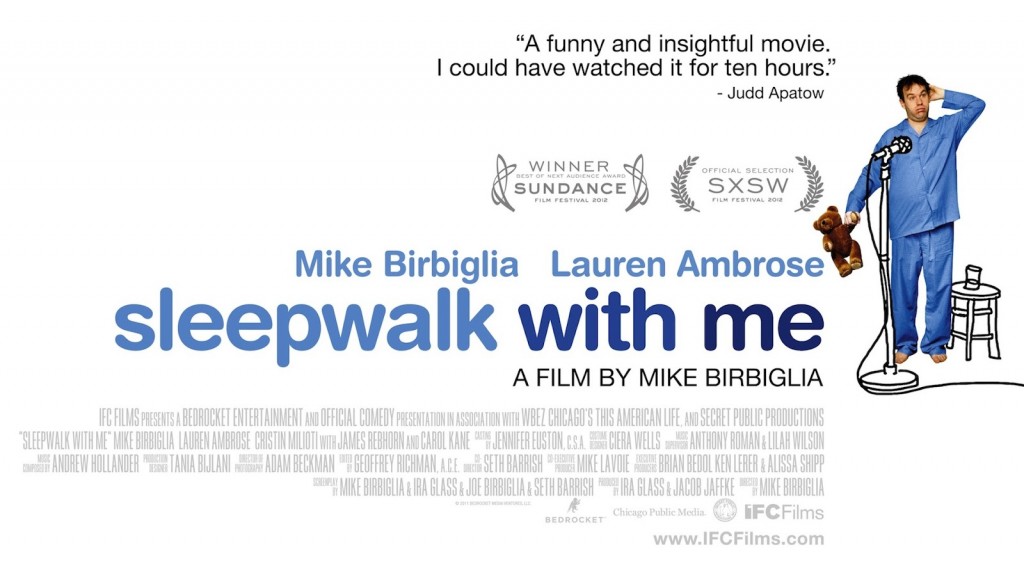 Project Name: Sleepwalk With Me.
Starring/Featuring: Mike Birbiglis, Lauren Ambrose, Marc Maron
Synopsis: Comedian Mike Pandamiglia struggles with growing up, becoming a full-time comic, and Sleepwalking.
Where on Staten Island was it filmed?: The movie was shot at various locations on Staten Island, including Snug Harbor, The Full Cup, and Dock Street which is located below Edgewater Hall.
Official Website: SleepwalkMovie.com
Trailer: