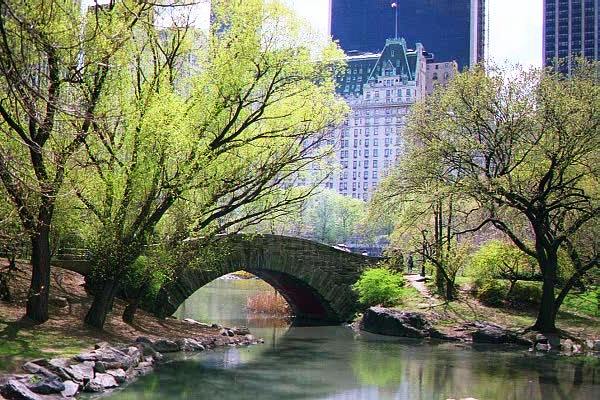 Filming in New York City makes for a wonderful movie, especially when you're shooting a scene embedded within any of the city's incredibly scenic parks. Imagine shooting a your main character as he proposes to the love of his life amidst the gentle flutter of golden autumn leaves in the middle of Central Park, or a tense, heart-pumping standoff between a homicidal maniac and the NYPD at Battery Park.
Sounds exciting, doesn't it?
To film your breakthrough scene – the one that grabs critics and the audience by the neck – in one of New York's parks, you'll have to first receive clearance from the Mayor's Office of Film, Theatre & Broadcasting. The Mayor's Office provides New York City film permits that allow you to shoot your scene, and may help provide extra information on what you'll need to have a successful and secure film shoot.
New York City Film Permits – Online Process
Head over to www.nyc.gov/film. Since the permit process is online, you'll have to create an online permits account. Have your email address, legal name, company name, physical business address and phone number available. Enter an email you plan to check right away; you'll be required to click a link in the email to complete your registration and develop a password.
Once your account is complete, you'll be taken to a page that lists your projects. Click the yellow Create New Project button to begin a new project. You'll be taken to a new page. Fill in the form with the requested information, including Project Title, Origin, Category and Subcategory (if applicable). The form will ask for project users; you'll have to enter their legal first and last names and email addresses also.
As you progress through the online form, you'll have to complete the form in the following order:
Project Profile
Production Information
Company Information
Contact Information
Insurance
Document Upload
Final Review
The application process is very thorough, so this can take a bit of time to complete. Set aside at least 45 minutes to complete the information, and save the form as much as possible to avoid losing any unsaved information in the event you have to log out.
Film Permits for Central Park and New York City Parks with Conservancy Groups
Six of New York City's parks have Conservancy groups, which function to oversee the protection of the park's physical beauty and overall care. Conservancy groups have a vested interest in making sure the park and its resources aren't abused or exploited in a manner that drastically reduces its aesthetic appeal and usability for New York City's residents.
If you're interested in filming a movie scene in Central Park, or any of the other five parks that have Conservancy protection, you'll need to apply through them in order to obtain a permit. Here are links for the parks with Conservancy requirements:
Getting New York City film permits may be a tedious task, but the undergoing the process is necessary to avoid running into legal troubles with your production, including fines or being forbidden from shooting your movie at all. If you have any questions at all during your application process, the Mayor's Office is always available to help. Feel free to contact the Mayor's Office of Media and Entertainment at 212-489-6710.